Offer valuable content to build your backlinks
Good SEO Strategies:  Publish worthwhile website content, and when you do, your readers are more likely to share it.  Sharing content,  leads to backlinks to your website, which in turn increases your search engine rankings.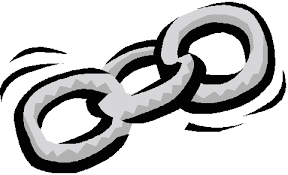 Ask complementary websites to link to you. They may say no, but they might say yes.
Never buy backlinks, for the same reason you should never buy email lists to send out email campaigns.  At first, you may see improved rankings, however, eventually, this will fail.  Buying backlinks will deplete all the gain you may have made and damage your reputation and trust with the search engines.   Essentially, you'll have to start all over again.
Search engines like speed.  The internet has created a new level of patience or lack thereof.  When a website loads slowly, you will lose visitors.   On the designer side, your website loading speed can be increased with a few backend plugins such as a caching plugin.
To get a better picture of speed inhibiting processes, verify that your designer has optimized your images (decrease file size).  Lower resolution images may download faster than a crisp high definition image. The size of the image matters too.
And finally be speedy with CDN: ask your hosting provider if this is offered.   This allows your website to load quicker, by reducing the physical distance between the hosted website server and the visitor.  The science behind it can be found here.
DWLI dwli.net offers CDN. 
Be outstanding in your field.
The number one strategy in this list is valuable content, it's also number three.  Valuable, quality content is a must for SEO strategies.  There's no template or format on expertise.  Your website could be selling dog collars or offering estimating a roofing job.   Become the expert.
As the expert, create content that lets the audience know you know what you're talking about.  If your website is selling plain jane widgets, write blogs about the many uses of plain jane widgets, the process of making them, and why people use them.
This is an ongoing process.  Therefore, improve your website constantly with new articles and information.
Put yourself in your audience's shoes.  Consider what keywords or the questions they have, that your website will answer.
Internal links are a must!  Create internal links to other areas of your website or previous blogs that you have posted.  Internal links contribute to higher conversion rates because it improves your ranking.   Make sure the links are relevant and connect to your most recent posts.
Test your keywords on occasion, search for your website as a consumer.  Where do you rank, after you plod through all the paid ads?  Can you do better with your content?  Then there's content maintenance.
Content maintenance is essential.  To keep your website alive for the search engines, content should be actively managed. New content should be added, and articles improved.  Dead links and irrelevant content should be removed.    This is something that you can schedule for 6 months in advance of publishing your first article or webpage.
 You can do this on a schedule as you keep the goal of fresh relevant content that solves a problem or answers a question in front of you.
In the end:  sure you can buy services from an SEO company or SEO software, but neither of those, create website content.  For optimal results offer what your website visitors want…relevant, correct information, served fast, easy to read and understand.
Questions about our SEO strategies?  Contact help@dwli.net